Dead Of Night & The Dark Market with The Palace Of Tears & Motuvius Rex & Kentucke Darkness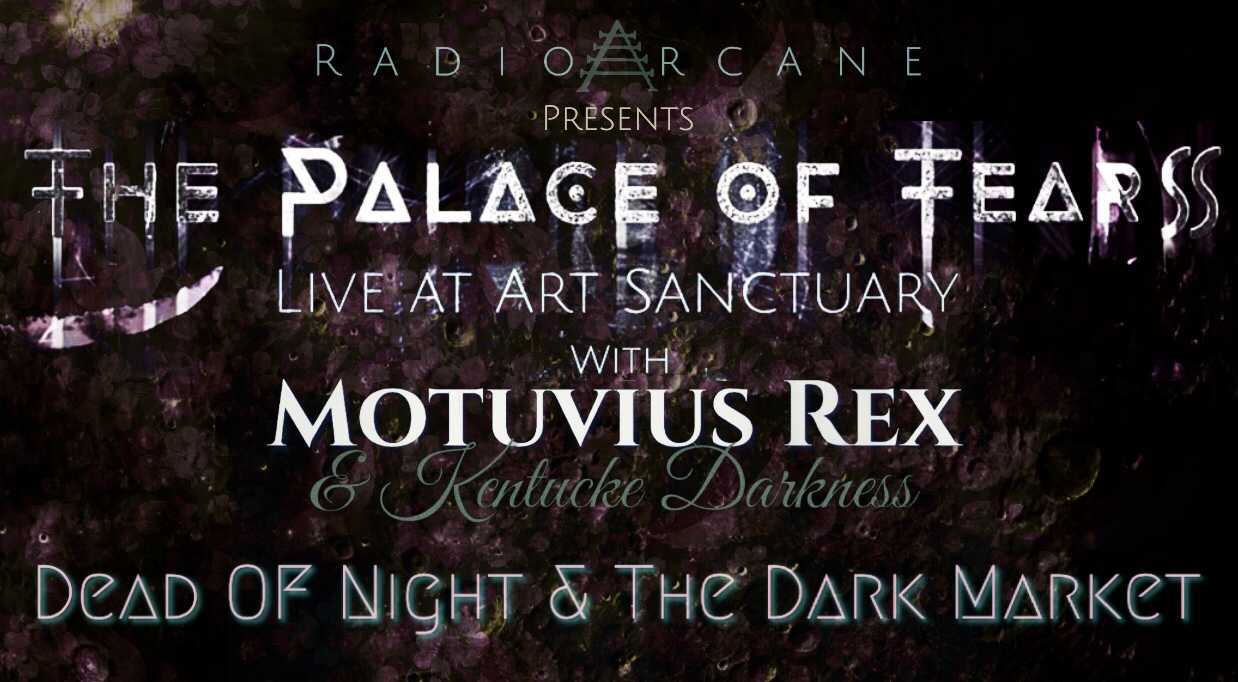 Join us on Saturday, November 13th for another Dead Of Night & The Dark Market!
This time we are very excited to share the night with New Orleans based Darkwave band The Palace Of Tears and Louisville's own Dark Romantic ensemble Motuvius Rex & Kentucke Darkness.
This event will also be streamed LIVE on our Twitch channel https://www.twitch.tv/radio_arcane_tv
The Palace Of Tears:
Erick r. Scheid and L.V. Darkling comprise the moody darkwave duo from New Orleans, blending elements of electro-shoegaze, ethereal witch house, and ritual ambient drone. Hypnotic electronics and swirling guitar lay fertile ground for sultry seductive vocals that soar and dreamy lyrics that captivate.
Motuvius Rex & Kentucke Darkness:
Louisville Kentucky - Motuvius Rex is the bass player for The Kentucky Vampires but due to the logistics and distance after the rest of the band relocated to other parts of the country, founded a new live band locally. Recently signed to InClub Records with an upcoming solo release, there was also a desire for a full band to do live performances and future recordings with a more live approach.
Motuvius Rex - Vocals
Bill Butler - Guitars
Ryan Scott - Bass
Kensaku Nishizato - Percussion & Electronics
Along with the live music, there will be plenty of shopping available with the amazing artists of The Dark Market!
There will also be FOOD available from The Limbo Food Truck!
Live DJ action after the bands play so you can dance away the rest of the night to our world class Dark Music Specialists!
This is essentially a short festival, so, come ready to indulge!
18+ entry
21+ bar
$8 cover
MASKS REQUIRED FOR ALL