Convergence 26: May 15-17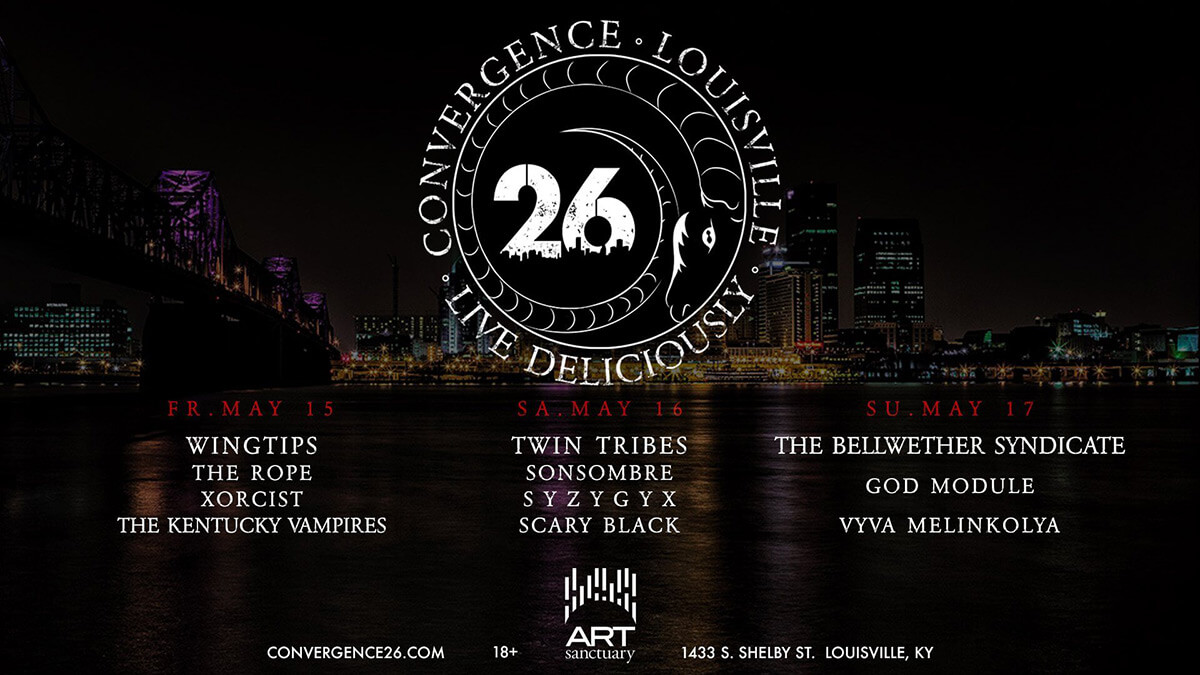 For twenty-six years, Convergence has been the annual party thrown by the denizens of alt.gothic for themselves and the broader worldwide Goth community. Hundreds of Goths from around the globe descend upon a single city for a weekend of socializing, musical events, and various forms of indulgence.
In 2020, Louisville, Kentucky—with its burgeoning art, music, theater, and culinary cultures, rich history, and natural splendor—gets to bring you something altogether new, and yet still, entirely familiar. Besides, these Victorian-era garden cemeteries aren't just going to appreciate themselves, after all. We have much to share with you. Please join us on the weekend of May 15-17, 2020 (as well as the pre-party on May 14) for bands, DJs, vendors, artists, and most importantly, each other.
Band line-up:
Twin Tribes, WINGTIPS, The Bellwether Syndicate, The Rope, Sonsombre, God Module, Xorcist, S Y Z Y G X, Scary Black, The Kentucky Vampires, and Vyva Melinkolya.