Dead Of Night & The Dark Market featuring Hemlock for Socrates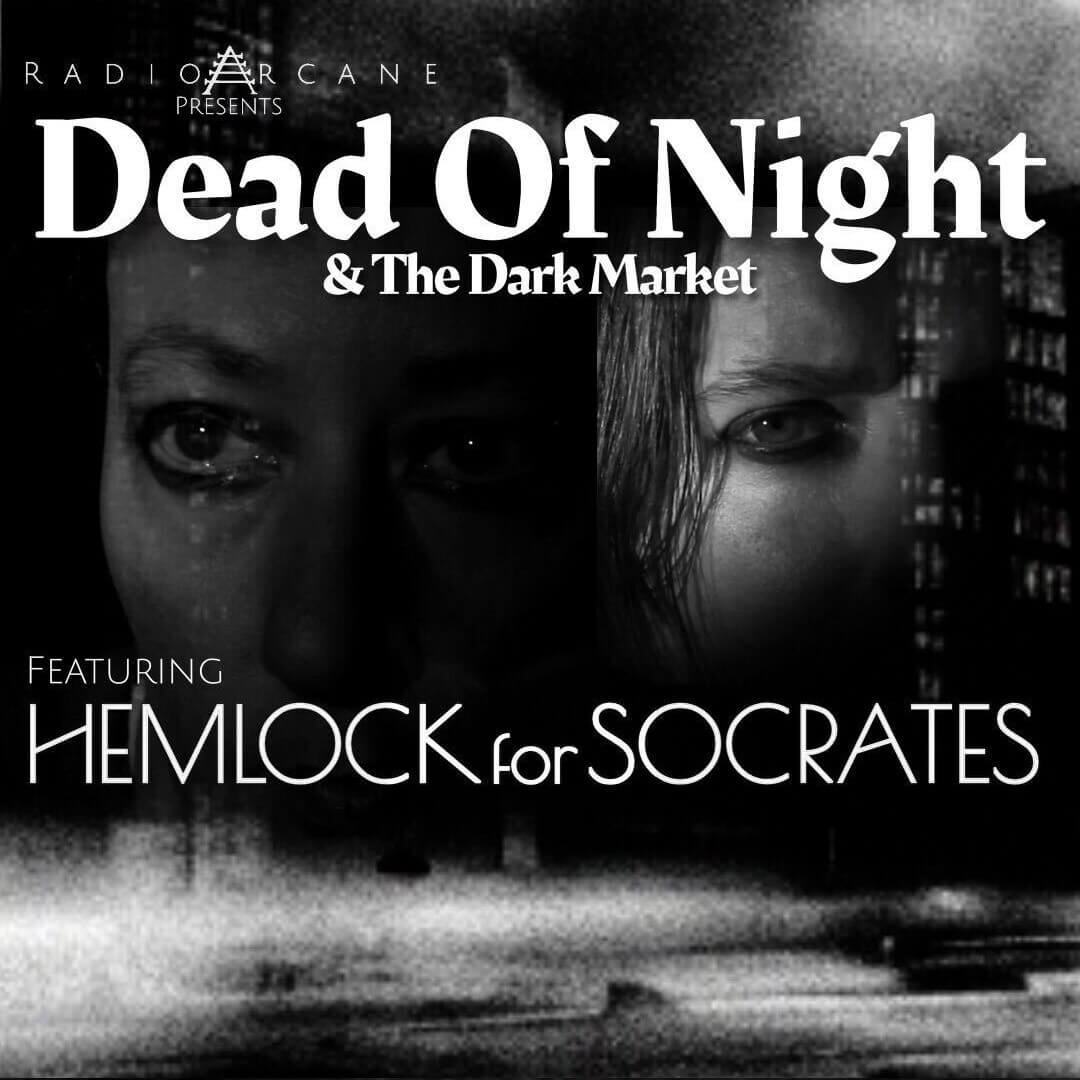 The Nightmare continues on Friday, June 30th as Dead Of Night & The Dark Market keep up the monthly grind of dark eclectic music. Come out and help keep the dancefloor barely alive as we celebrate the glum drudgery of our dreadful existence.
This month will feature:
Live performance by Hemlock for Socrates (Pittsburgh)
Radio Arcane Dark Music Specialists - Count Grozny / Sorrow-Vomit
Vending by the talented Dark Market.
Food Truck - Dino's C-Food & More
Drinks by the enchanting Lany StarDust
18+
$10 cover
Hemlock for Socrates (Pittsburgh, Pennsylvania)
"Sounds like the sci-fi / fantasy section at the used book store."
https://hemlockforsocrates.bandcamp.com
https://hemlockforsocrates.web.app
PRESS
"What is their music like? Their sound is like cool soil running through your fingers. It's the zap on the tip of your tongue gently touched against a battery. It's braving the bitter wilderness with a bow in hand, that shoots laser beams" - First Angel Media
"The music featured on this gothic electropop duo's latest release could soundtrack an immersive haunted house video game. "Hit the Bottom" alternates dramatically between loud and soft, the dynamic shifts tied together with emotive singing and menacing synth pulses." - Bored In Pittsburgh
"Springing from sparse whispers into a rise of activity and back again ... vocals interacting with an unusual beat and shadowy, erupting guitar" - Skull Valley
"Dramatic vocal performances and ominous gray pads ... covered in existential dread" - Divide and Conquer.
Event Playlist
Sorrow-Vomit
I Woke Up Chinese

-

Undone

Lost Highway & Erica Li Lundqvist

-

Hotel Room

Cold Rent

-

Possession (Extended Remix)

Black Bones

-

All In Good Time

Dark Door

-

Dramma Dipinto Su Tela

Sinclair Noire

-

Another Day
Performance by: Hemlock For Socrates
Count Grozny
William Clark & Agent 233

-

Total Queer

Plack Blague

-

Placktuality

Donna Summer

-

I Feel Love (Disconnect Mix)

Grace Jones

-

Warm Leatherette (Club 69 & Danny Tenaglia Remix)

Soft Cell vs. Club 69

-

Tainted Love

Bronski Beat

-

Small Town Boy (12")

Black Spider Clan

-

Living In A Twilight

Nightmares In Wax

-

Black Leather
Sorrow-Vomit
Skelesys

-

Kill Me With Love

Ultra Sunn

-

Night Is Mine

Vandal Moon

-

Heroine Dancer
Count Grozny
Throbbing Gristle

-

Hot Heels United (Carter Tutti Remix)