The Palace Of Tears // Solemn Shapes // Ships In The Night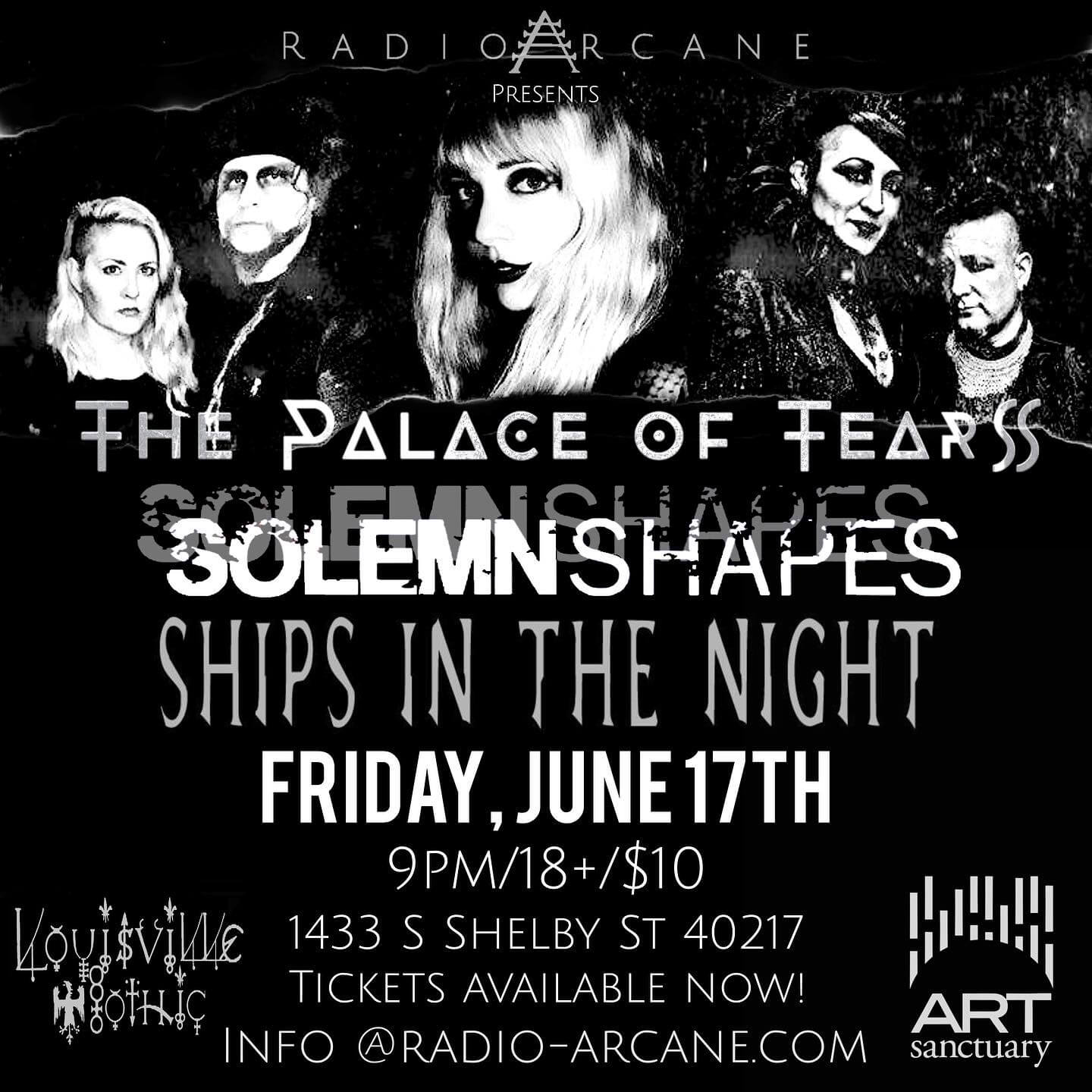 Don't miss this live performance at Art Sanctuary with The Palace Of Tears, Solemn Shapes and Ships In The Night!
The Palace Of Tears (New Orleans, LA)
https://thepalaceoftears.bandcamp.com
Erick r. Scheid and L.V. Darkling comprise the moody darkwave duo from New Orleans, blending elements of electro-shoegaze, ethereal witch house, neoclassical and ritual ambient drone. Hypnotic electronics and swirling guitar lay fertile ground for sultry seductive vocals that soar and dreamy lyrics that captivate.
Solemn Shapes (Charlotte, NC)
https://solemnshapes.bandcamp.com
Solemn Shapes is a North American electronic, dark synth band based in Charlotte, NC. Scott Sunset and Melanie Foxfire perform live with synthesizers, samplers and drum machines to create dark distorted beats, vocal/sample effects and warped synth tones which evoke a haunting, psychedelic vibe... Solemn Shapes lives somewhere between 80's horror soundtracks & a dark dance floor in the dead of night.
Ships In The Night (Coney Island, NY)
https://shipsinthenight.bandcamp.com
Ships In The Night is an electrifying mix of haunting, dark electronic and ethereal, ambient lullabies. Alethea Leventhal's magnetic solo project pulls from dreams, memories and echoes from the outer world to paint an atmospheric landscape with sweeping waves of synths and kinetic beats.
Afterparty with DJ Count Grozny
18+ entry
21+ bar
$10 cover