Radio Arcane : Apocalypse - with SCARY BLACK & The Dark Market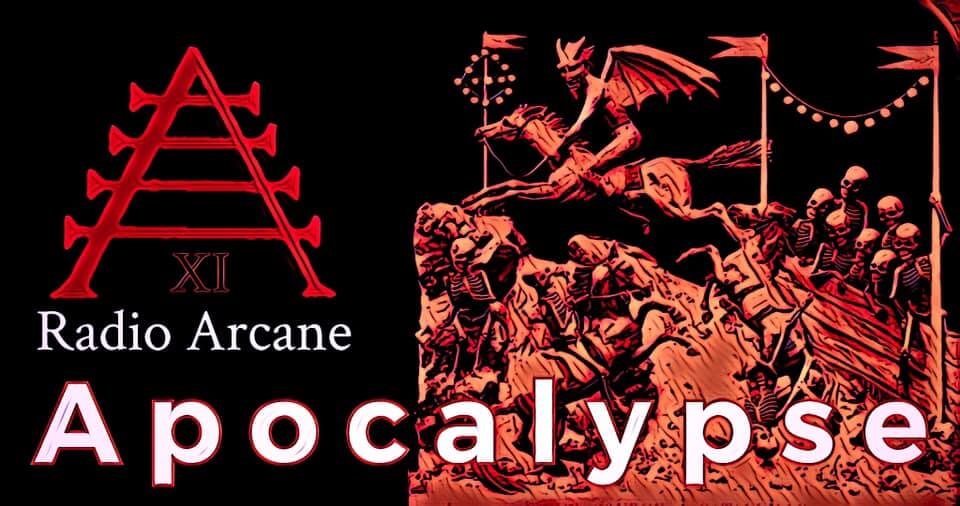 This event will be open for attendance but will also be live streaming on YouTube.
Art Sanctuary is being diligent about pandemic health protocol. There will be temperature scans at entry and masks must be worn at all times other than when seated or performing on stage. Social distancing must be maintained at all times and there are hand sanitizer dispensers at locations throughout the building. We want this to be fun but we also want our customers and employees to be safe. Please be mindful and respectful of this situation if you wish to attend.
Scary Black will perform live at 10pm and Radio Arcane DJs will be playing a variety of Dark Eclectic Music afterwards. Dancing is encouraged but with safety in mind, pretty please. Art Sanctuary is a very large space, fortunately, and it should be easy enough to enjoy yourself on the dance floor while also maintaining a safe distance. Live dj's, Full Bar, Artists and Vendors.
Many of us would love and probably even need some hugs but we would ask you to refrain and merely greet each other with a bow or a wave. The Dark Market vendors will also be spaced apart and please be respectful of their health and yours while shopping.
We appreciate you! Please have fun! We just want to keep you, your friends and each other healthy and safe!
And if you aren't ready to be out, we will be live streaming, most likely, for the foreseeable future. So, feel free to watch from home and dance in comfort and safety.
Art Sanctuary has invested in nice, new equipment with multiple cameras and software to make the live stream experience as enjoyable as possible.